Excelsior MIDIVox 3 power supply
Replacement for original
Our replacement power supply for the Excelsior MidiVox 3 is smaller and lighter than the original.
It is a direct replacement for the original, using the same cable to connect to the accordion and the same 3 jack sockets for the pedals and Mic output.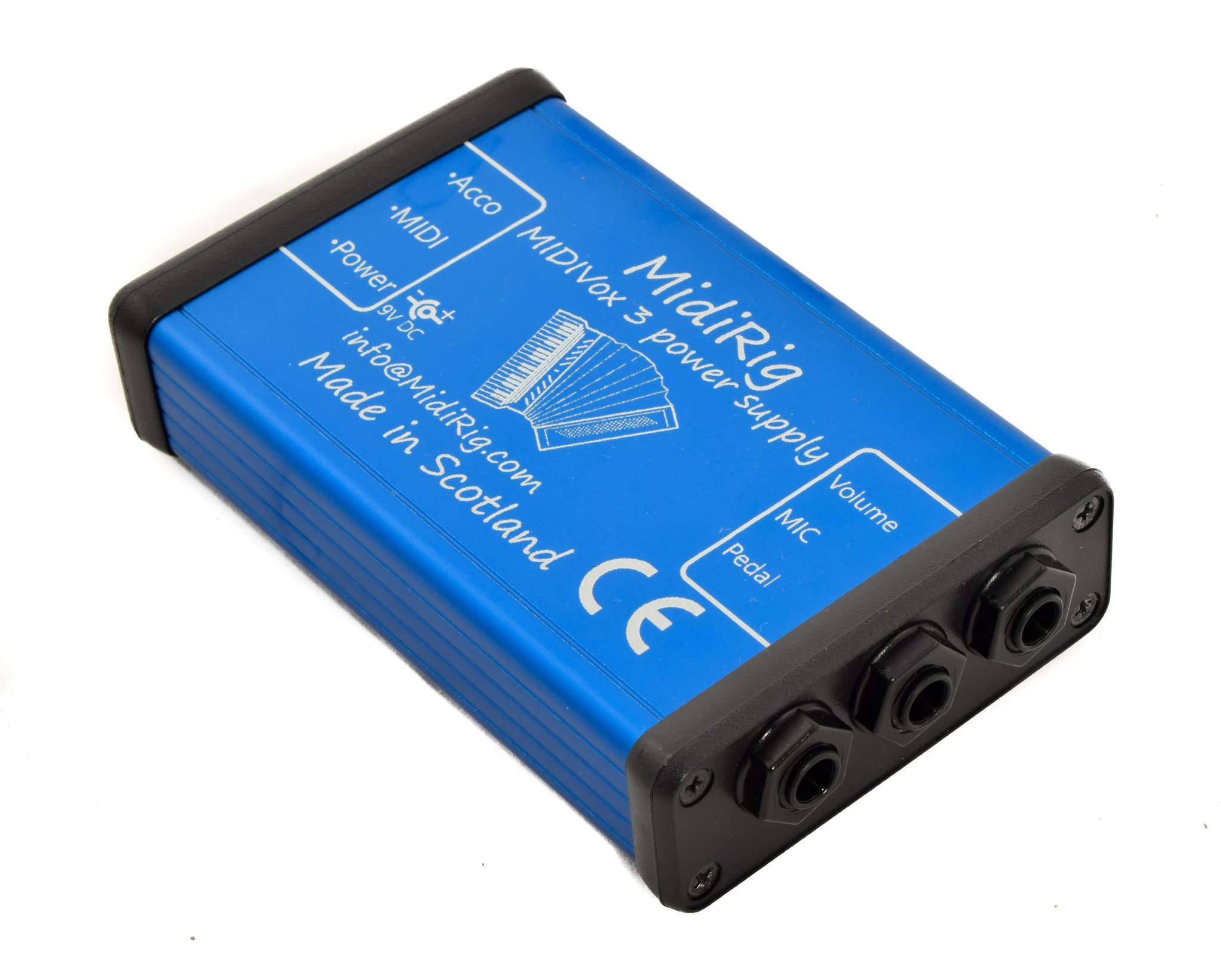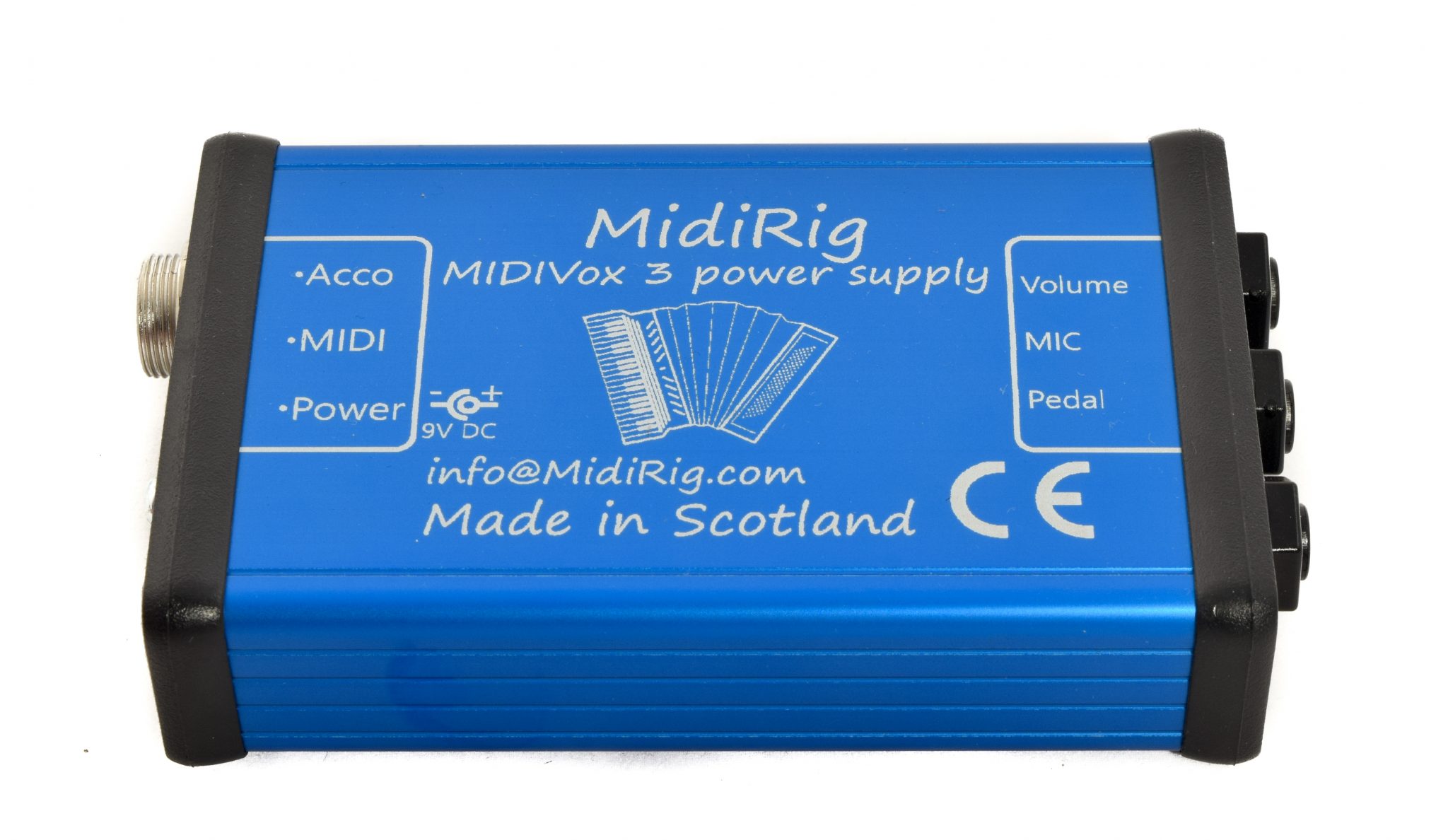 Get playing again
Replace your old power supply with this new model, or just keep it as a spare.
Ask a Question
Please feel free to ask a question about this product