HohnerVox 4 MIDI convertor & sound module
Convert your HohnerVox 4 to Modern sounds
Our convertor replaces the old tone generator.  It functions using the original switching on the grille of the accordion.  The built in sounds are high quality modern sampled sounds.
Buttons work as intended
Once connected press any of the buttons on the grille and that part will sound.  You can layer sounds and add effects with similar operation to the original.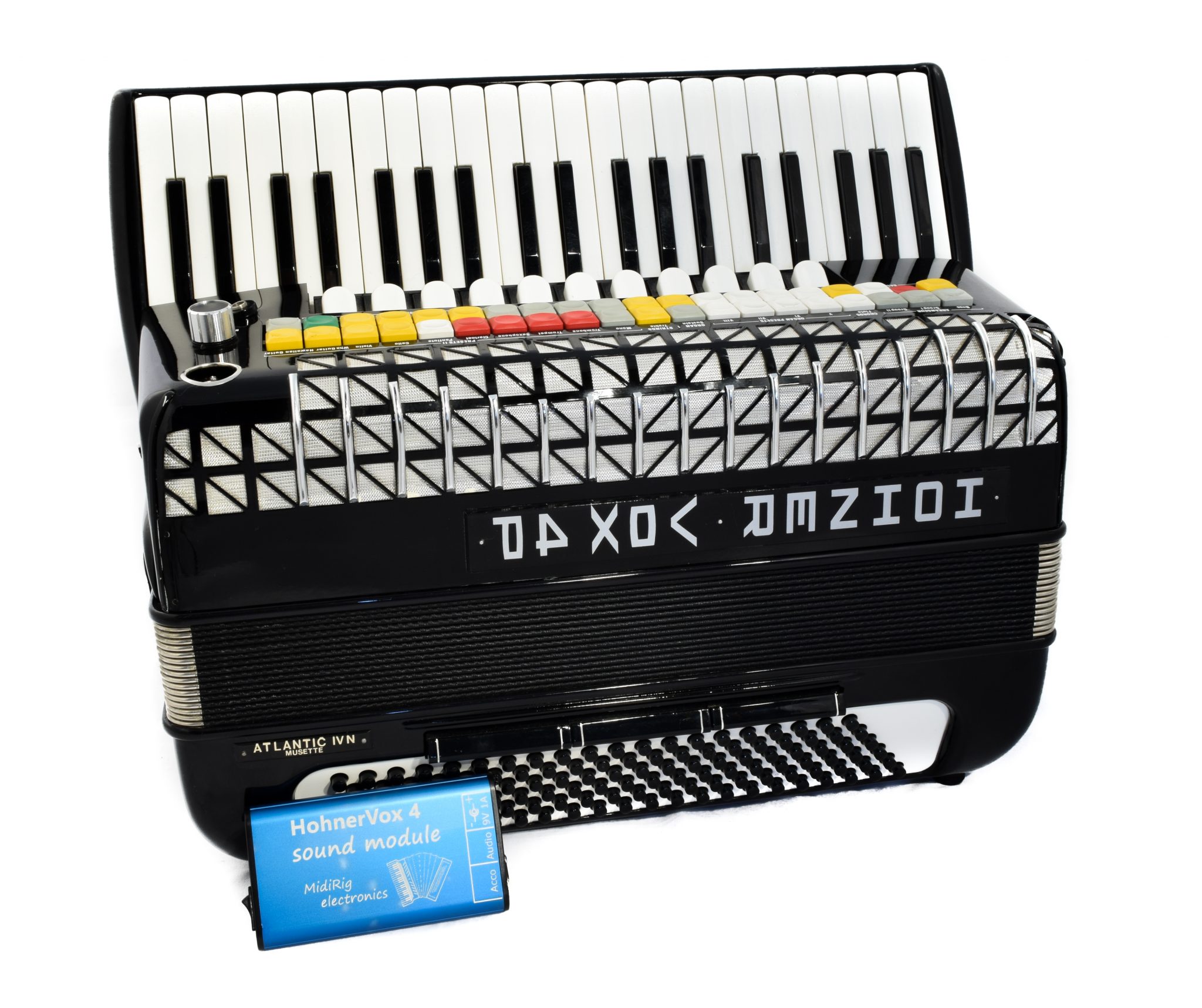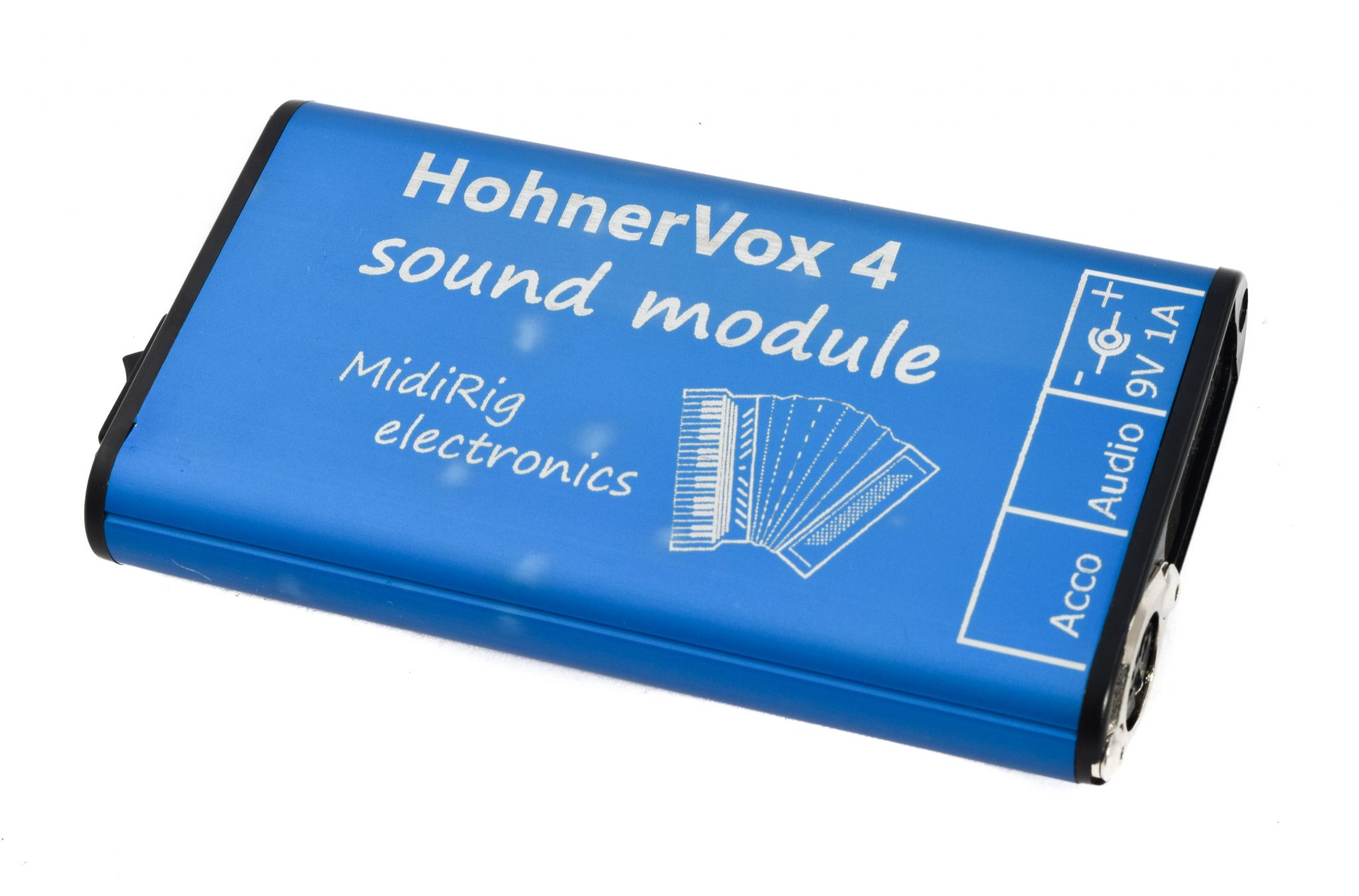 Bring your system up to date
Our tiny convertor not only replaces your old tone generator, but also updates the system to modern sounds.  It is also incredibly small, easily fitting in the case with the accordion!
Ask a Question
Please feel free to ask a question about this product