Works with any MIDI accordion with controls
Designed to work with any MIDI accordion as a sound module or just as a bass expander.  The standard 5 pin MIDI connector allows easy connection to existing systems.  Your accordion (or other instrument) will need controls on it to select sounds and effects.
Perfect integration with MidiRig systems
Directly connecting any of our accordion MIDI systems allows power to be drawn from the module without need of our usual power supply box.  This module works perfectly with any of our retrofit accordion-MIDI conversions (ElkaVox, Syntaccordion, Zero Sette, etc.).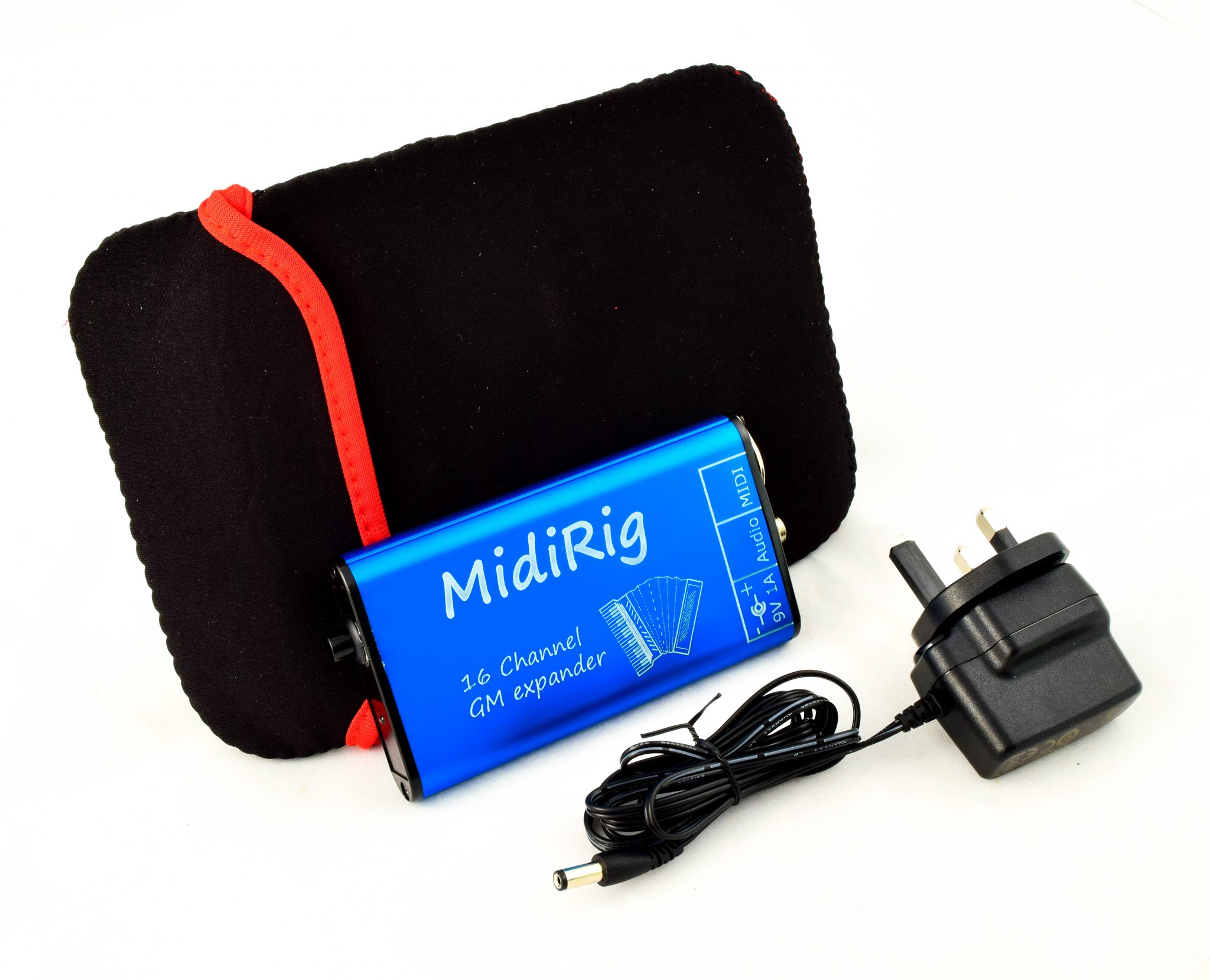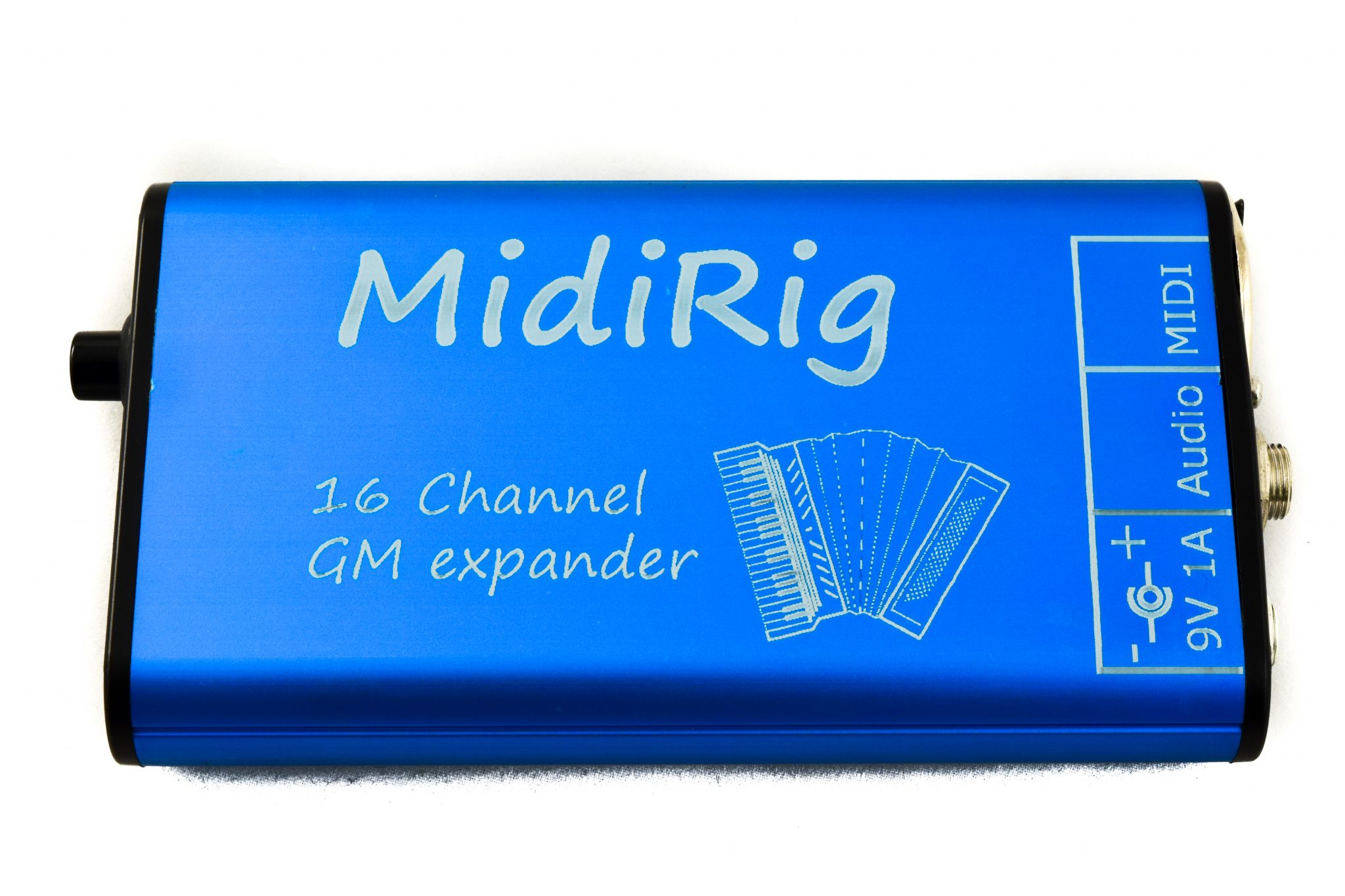 Super compact design
Our brilliantly small integrated design means this module will easily fit in any accordion case.  It is small enough to fit in your pocket!
Connecting is simple – MIDI in from your instrument – Audio out to your amplifier  – Power in from the supplied adaptor.
Built for players
Reliability and function has been our focus, and by using high grade components and integrated design the module is perfect for demanding stage performances or keeping the neighbours awake at home.
Instruments and effects
128 GM instrument sampled sounds plus drum sounds.  All available on 16 MIDI channels.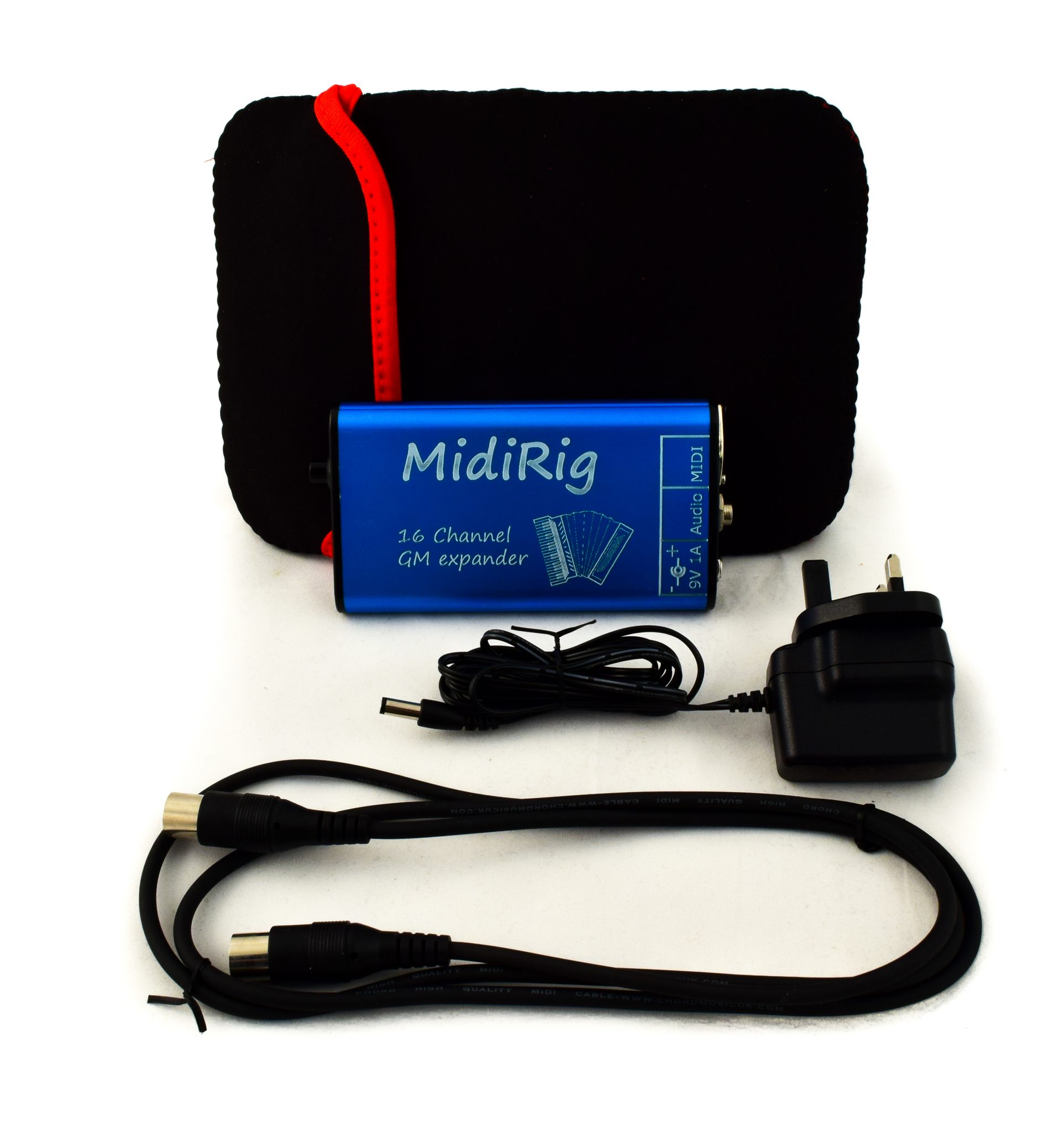 Ask a Question
Please feel free to ask a question about this product